Fuel your creature
Food is medicine. Your body is always trying convert the food you eat into what it needs to heal and thrive.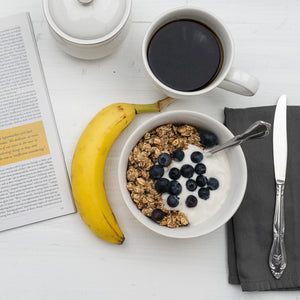 Using only natural ingredients, we create delicious products that lift us up rather than weigh us down.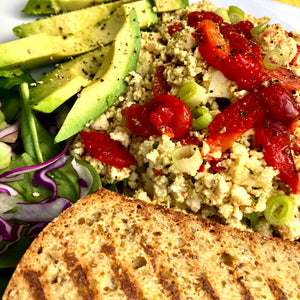 We experiment with unique ingredients to produce tasty, shelf-stable products that help fuel your creativity in the kitchen.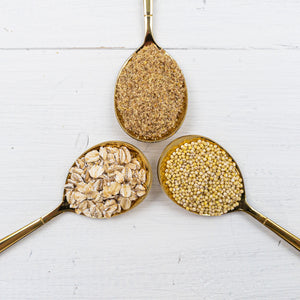 You won't find any cheap filler ingredients or preservatives in our products—no refined sugar, oil, animal products, or gluten.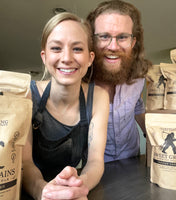 The life-giving power of plant-based food
When Jennifer was diagnosed with stage three breast cancer in 2017, her and Greg's lives were turned upside down. Jennifer was only 29, had no breast cancer in her family, and had always been so healthy. How could this happen? Feelings of overwhelming helplessness collided with a deep sense of commitment to learn everything they could about what is best for the body, especially during her harsh treatment ahead.
Before starting chemotherapy, Jennifer and Greg consulted an oncological naturopath to learn about the types of foods her body would need to recover from the treatments without resorting to anti-nausea medication, painkillers, and all of the compounding side effects they bring. Throughout Jennifer's treatment, she and Greg spent countless hours experimenting with nature's best medicinal foods, always with the goal of making their meals just as tasty and satisfying as the ones they had grown up loving.
By following a plant-based diet packed full of naturally cancer-fighting foods, Jennifer's side effects from chemotherapy were far less severe than anticipated, her recovery time was cut in half, and she was able to skip the radiation phase of her treatment plan entirely. Today, Jennifer's cancer is cured.
This experience inspired Jennifer and Greg to share the life-giving power of plant-based food with others, and Earthling Food Company was born.
Shop now